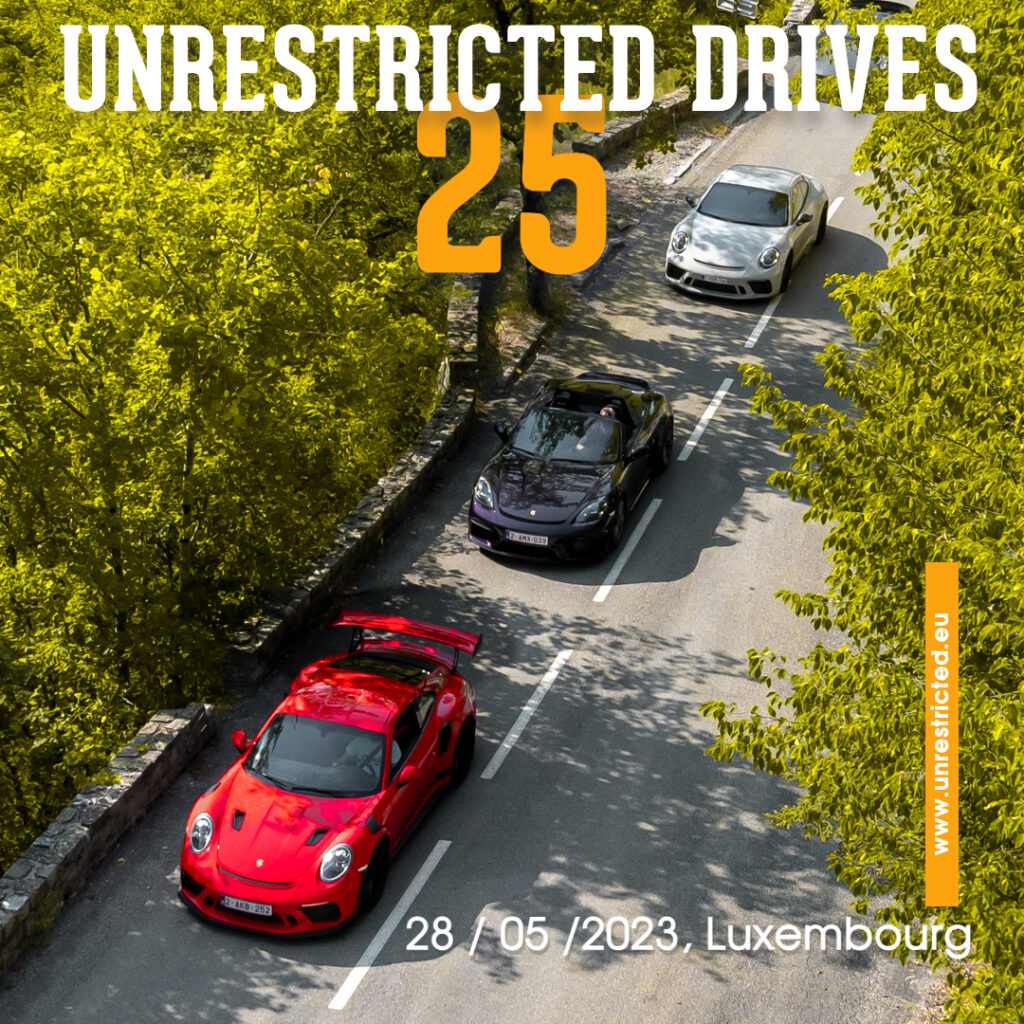 28/05/2023
Unrestricted Drives 25 is a thrilling drive that starts at the border between Belgium and Luxembourg: Wemperhardt. After a luxurious breakfast in Hotel Wemperhardt, we start our engines and drive to the south of Luxembourg. Known for its smooth tarmac and fast sweeping corners, Luxembourg pleases all drivers. In the mobile Unrestricted app, gorgeous nature and breathtaking elevation changes are key to all of our routes and we selected the very best roads for Unrestricted Drives 25. After a nice lunch, we continue the drive and even make a small detour through Germany to finish this incredible Unrestricted Drive on a bombshell with a closing drink in Wemperhardt.
Distance
260km of exquisitely selected roads in Luxembourg and Germany. The route will be shared with a .GPX-file in the Unrestricted mobile app.
Register today!
Visit our web shop now, to join our unforgetable adventure.
Timeline
08:00 – 10:00
09:00
12:00 – 14:00
17:00 – …
Luxurious breakfast
Driver briefing and departure
Lunch
Closing drink and price ceremony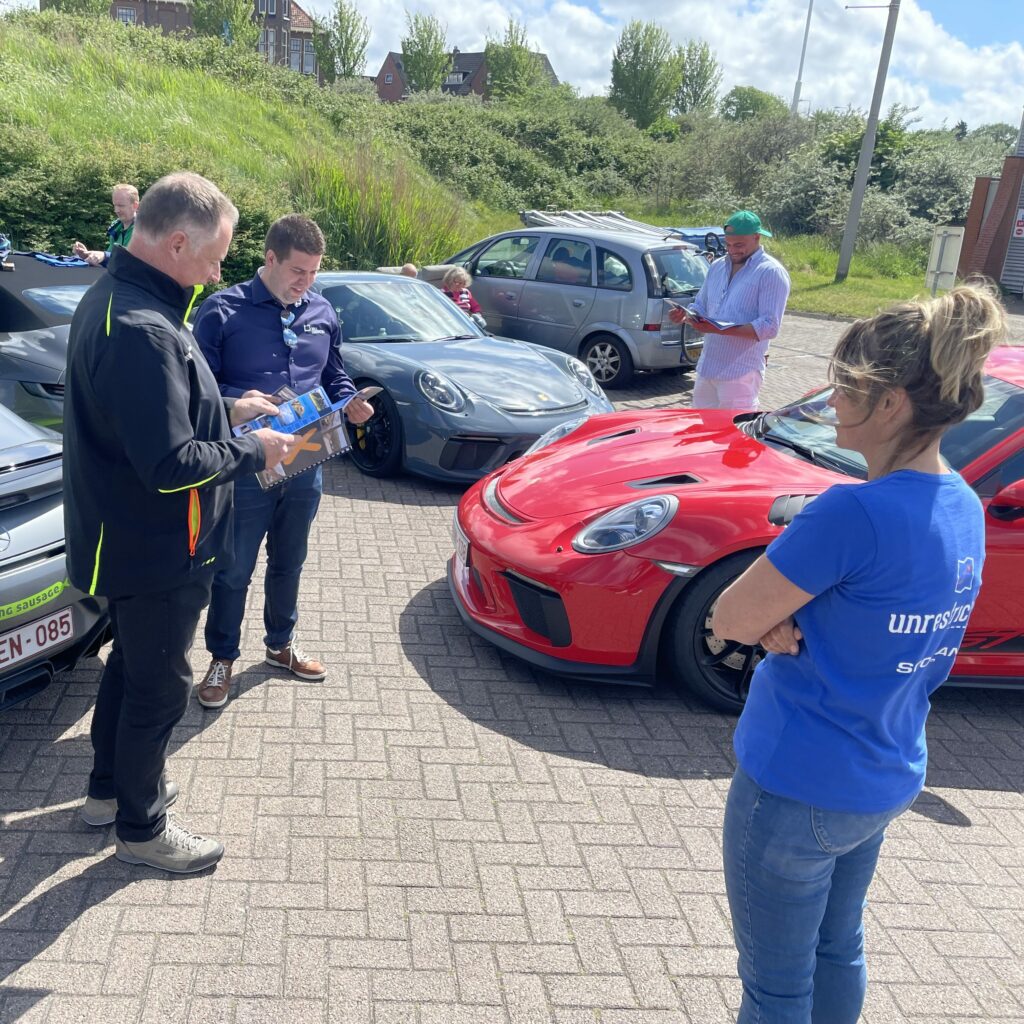 Lunch Location
Closing drink
Competition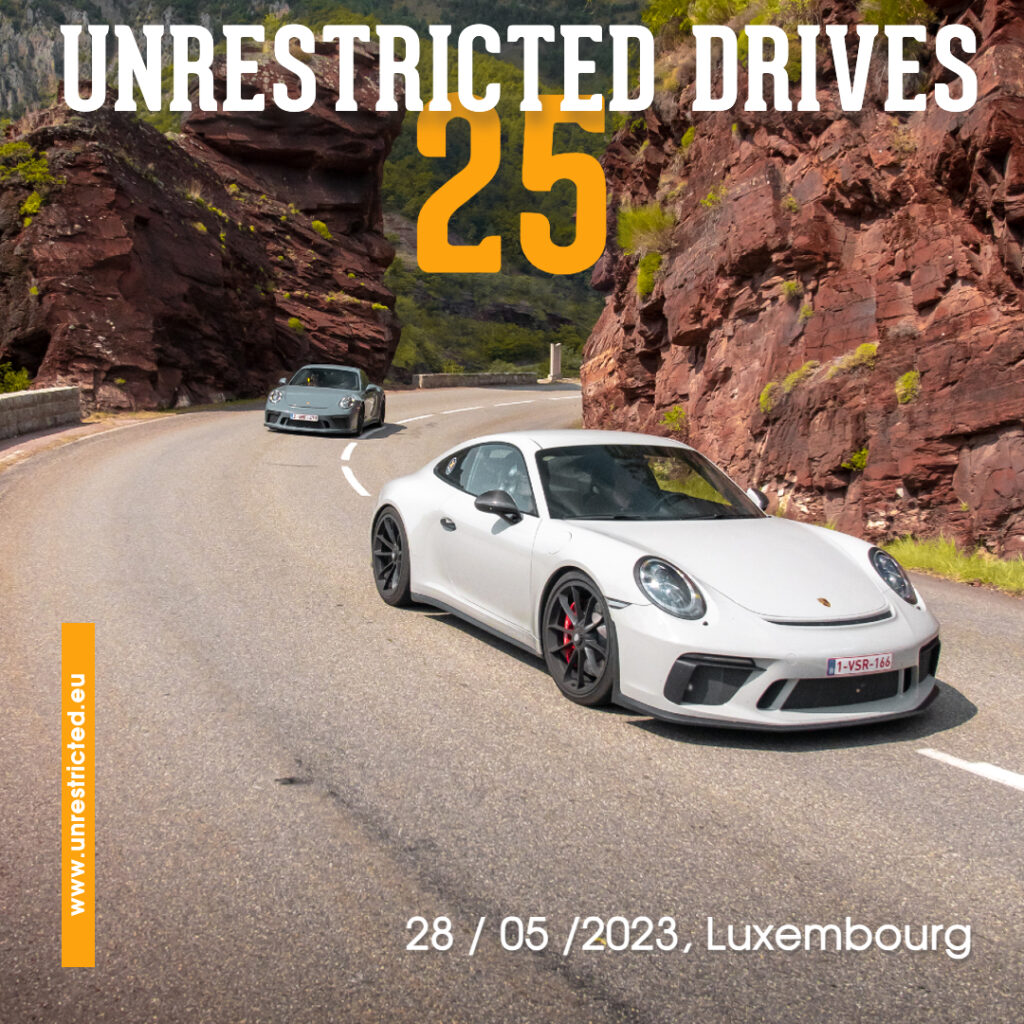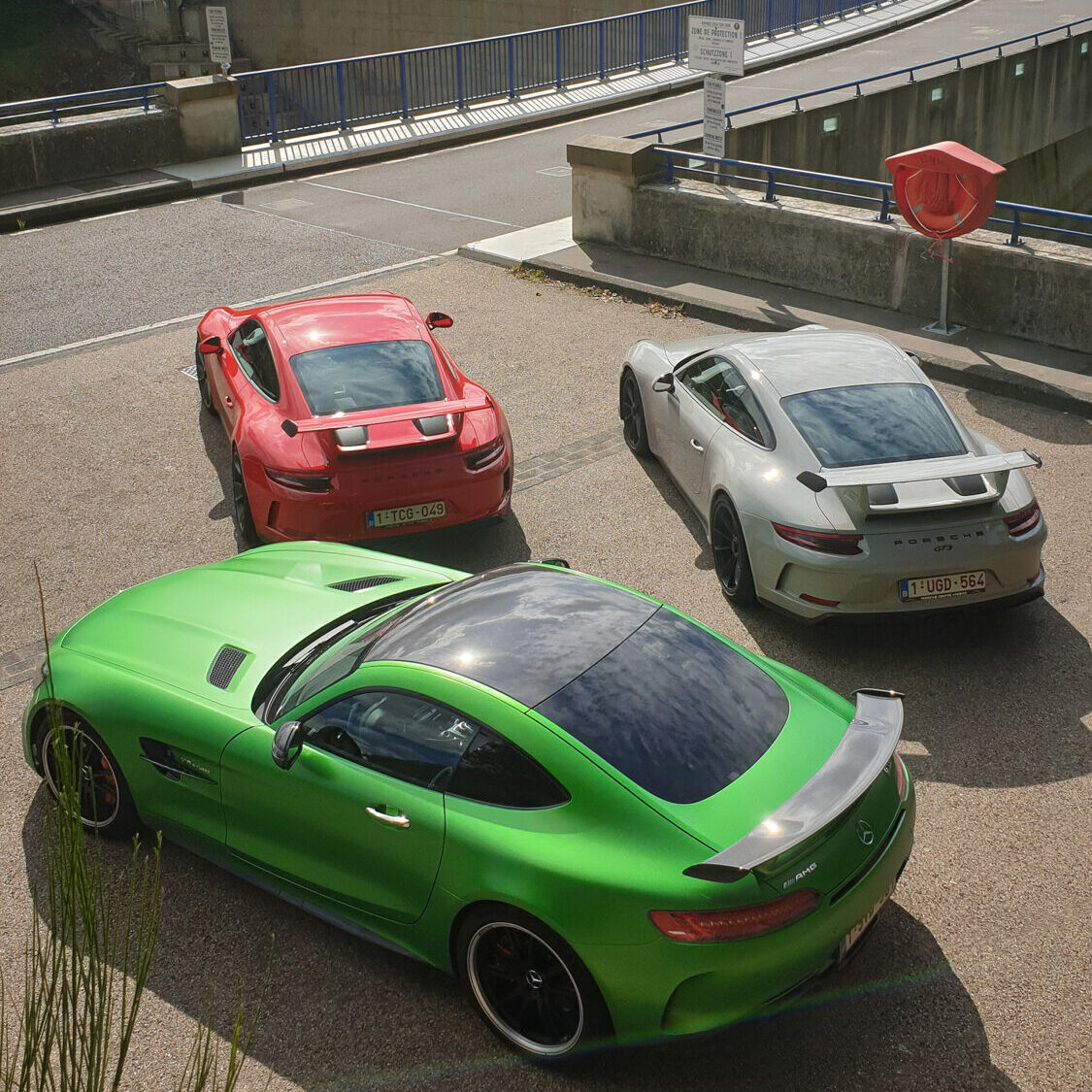 Why 25?
Unrestricted Drives 25 is the 25th road trip we organize. Yes, you read that correctly. Over the past 2 years, Unrestricted organized 24 road trips. Some of them were big, others were small. Some of them were local, other were far away. We've been to California, Scotland, France, Monaco, Dubai, Germany, Belgium and Luxembourg. These Drives were invitation-only. During this time, we got a lot of requests of you to join our Drives.

And we wanted to make our first public Unrestricted Drive something special. And this is it. This, is Unrestricted Drives 25.